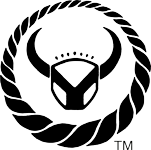 A hundred years of delectable taste
History and Pride of Yoshinoya
Yoshinoya is the first and the largest chain of beef bowl restaurant with over 3000 outlets around the world. Founded by Mr Eikichi Matsuda, Yoshinoya is named after his hometown, Yoshino-Cho, Osaka.
The story of Yoshinoya began in 1899, in a small shop in Nihonbashi Fish Market that sells Gyudon (Beef Bowl). The authentic special broth is seasoned with a secret recipe of herbs and spices, and together with sweet onions, it is served on a bowl of fluffy Japanese rice as a healthy and tasty meal to the fishermen and fish market mongers to savour.
With their hectic schedules in the fish market, the fishermen and fish mongers barely made time to eat properly. At Yoshinoya, they could step into a bar-like area to place their order at the centre of the bar and receive their bowl swiftly. With that, eating the beef bowl was very convenient as it could be held in one hand and eaten while standing up.
The story of Yoshinoya's beef bowl soon spread and gained popularity amongst the working class, and the beef bowl is known for being 'cheap, fast, and delicious'.
Working to "Becoming No.1 in food services"
Over the years, Yoshinoya has rapidly expanded around the world including Japan, USA, Hong Kong, China, Cambodia, Indonesia, Philippines, Taiwan, Thailand, and Singapore.
Yoshinoya Singapore started in 1997 with a small outlet in Ngee Ann City, and has since grown to 11 restaurants island-wide.
0
COUNTRIES & AREA IN PRESENCE
0
NUMBER OF OUTLETS IN SINGAPORE
If you are dynamic and hardworking, send your resume to score an interview with us!